Karnataka Asked To Release 5000 Cusecs Of Water To Tamil Nadu For 15 Days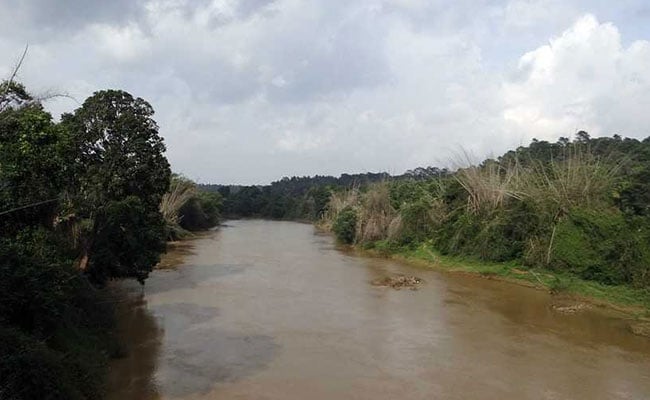 New Delhi:
The Cauvery Water Management Authority (CWMA) on Monday reiterated the decision of the Cauvery Water Regulation Committee, asking Karnataka to continue releasing 5,000 cusecs of water to Tamil Nadu for another 15 days.
This was decided at the meeting of the CWMA, held in the national capital. 
After the meeting, CWMA, in a press note said, "Taking note of the severity of the drought in the Cauvery basin of Karnataka, which has been increasing and enlarging putting at a greater risk even the drinking water needs and minimum needs of irrigation, Karnataka made submissions that it is not in a position to release the water unless the inflows into the reservoirs improves."
"In turn, Tamil Nadu urged for releasing a total 12,500 cusecs of water (which is inclusive of backlog of 6,500 cusecs) for next 15 days. Finally, CWMA duly upholding the recommendations of CWRC has ordered that Karnataka has to ensure 5000 cusecs realization at Biligundlu for the next 15 days as indicated by CWRC, effective from September 13," it added. 
The next meeting of the Authority is scheduled for September 26. 
Meanwhile, former Prime Minister H D Deve Gowda on Monday said that the "quarrel" among Karnataka and Tamil Nadu will not be solved "legally" and that a solution will come out only after both sides sit together. 
The Rajya Sabha MP, with folded hands, requested Tamil Nadu and Karnataka to sit together and sort out the problem. 
While speaking during the discussion on 'Parliamentary journey of 75 years, starting from Samvidhan Sabha-Achievements, Experiences, Memories and Learnings', the JD(S) MP in the Upper House said, "…Just only one word I would like to say, this quarrel will not be solved legally. If at all for friends who wants to have some sort of smooth understanding. Let all of us sit together and sort out the problem. Otherwise things will continue…and struggle from both sides will go on and this is not going to solve the problem…It's a humble request…I only pray this problem will not be solved unless we sit together (and) try to sort out this problem from our sides. Legal battles certainly will not be going out to solve out this problem."
Moreover, Tamil Nadu Water Resource Minister Durai Murugan is in Delhi with a delegation of MPs and MLAs to meet with Union Water Resource Minister Gajendra Shekhawat in an effort to break the impasse over water release. 
Karnataka has cited severe drought in parts of its state to refuse supply of water to Tamil Nadu. The Tamil Nadu Government has accused its neighbour of lying to the nation on the supply of water. 
Farmers in Mandya, Karnataka have been protesting the release of Cauvery waters to Tamil Nadu. Farmers in Karnataka's Mandya district have expressed deep discontent at the state government complying with directives of the Cauvery Water Management Authority (CWMA) to release Cauvery river water to Tamil Nadu
The governments of Karnataka and Tamil Nadu have been locked in a protracted tussle over the sharing of Cauvery waters. The river is seen as a major source of sustenance for the people in either state.
The Centre formed the Cauvery Water Disputes Tribunal (CWDT) on June 2, 1990, to adjudicate disputes between Tamil Nadu, Kerala, Karnataka, and Puducherry with respect to their individual water-sharing capacities.
(Except for the headline, this story has not been edited by NDTV staff and is published from a syndicated feed.)