Amid Rising Pollution, Parking Fees Of Private Vehicles Doubled In Delhi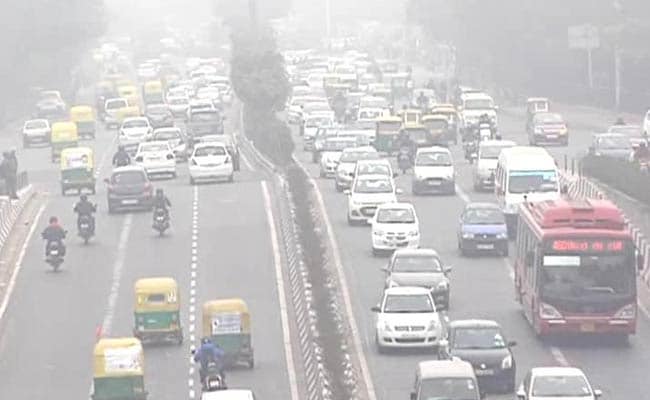 New Delhi:
Amid high pollution levels in the national capital, the New Delhi Municipal Council (NDMC) has doubled the charges for parking sites managed by it to discourage people from using private vehicles.
There are a total of 91 parking sites in the NDMC area. While 41 of these are managed by the NDMC, the maintenance of others has been outsourced to other agencies.
Parking sites between Rajpath and AIIMS, including those at Sarojini Nagar market, Khan Market, Lodhi Road, INA, AIIMS and Safdarjung, fall in the NDMC area. These sites witness heavy traffic.
"Keeping in view the climatic conditions, the parking fees (off road/on road) has been enhanced to twice the existing (amount) to discourage private transport for the parking managed by NDMC through its own staff till 31st January 2024," an official notification stated.
The decision has been taken keeping in view the Graded Action Response Plan (GRAP) Stage IV guidelines that are in place in Delhi owing to the pollution situation, it said.
GRAP, the Central government's air pollution control plan for Delhi-NCR, categorises actions into four stages: Stage I – Poor (AQI 201-300); Stage II – Very Poor (AQI 301-400); Stage III – Severe (AQI 401-450); and Stage IV – Severe Plus (AQI above 450).
The NDMC presently charges Rs 20 per hour and a maximum of Rs 100 per day for four-wheelers at surface parking sites and Rs 10 per hour and a maximum of Rs 50 per day for two-wheelers. The monthly charges for four-wheelers are fixed at Rs 2,000 and Rs 1,000 for two-wheelers.
The agency charges Rs 10 for up to four hours for four-wheelers and Rs 5 for up to four hours for two-wheelers at its multilevel parking sites. The same rates apply at Palika underground parking.
(Except for the headline, this story has not been edited by NDTV staff and is published from a syndicated feed.)