Hero MotoCorp's Pawan Munjal Spent Others' Forex On His Trips: Probe Agency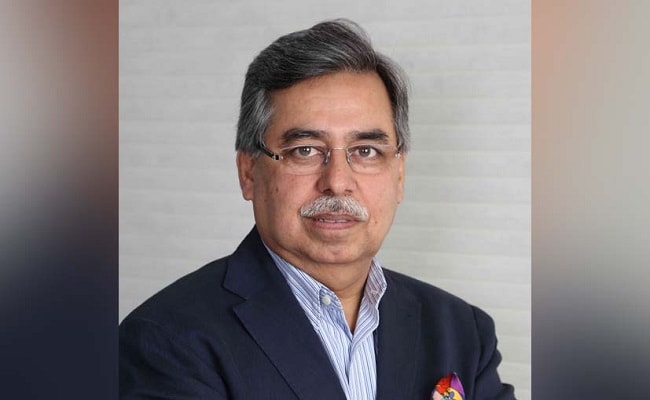 New Delhi:
The Enforcement Directorate on Friday alleged that Hero MotoCorp executive chairperson Pawan Kant Munjal used foreign currency issued in the name of others for his personal expenditure abroad to "override" RBI rules and attached his assets worth Rs 24.95 crore as part of a money laundering investigation.
Three immovable properties (in the form of lands) of Munjal located in Delhi have been provisionally attached under the provisions of the Prevention of Money Laundering Act (PMLA), the central agency said in a statement.
Mr Munjal (69) is also the CMD and Chairman of Hero MotoCorp Ltd and the assets are worth about Rs 24.95 crore.
The ED said its probe found "Pawan Kant Munjal got issued foreign exchange/foreign currency in the name of other persons and thereafter utilised the same for his personal expenditure abroad." It claimed that the foreign currency/foreign exchange was drawn from authorised dealers by an event management company in the name of various employees and thereafter "handed over" to Munjal's relationship manager.
"The relationship manager carried such foreign currency/foreign exchange in cash/card secretly, for the personal expenditure of Pawan Kant Munjal during his personal/business trips." "The modus was adopted to override the limits of USD 2.5 lakh per annum per person under the Liberalised Remittance Scheme (LRS)," the ED alleged.
Under the LRS, all resident individuals, including minors, are allowed to freely remit up to USD 2,50,000 per financial year (April-March) for any permissible current or capital account transaction or a combination of both, according to the RBI.
The ED had carried out raids against Munjal and his companies in August after filing a criminal case under the PMLA against him.
This money laundering case was filed after taking cognisance of a Directorate of Revenue Intelligence (DRI) charge sheet, filed under the Companies Act of 1962, that accused him of taking foreign exchange/currency out of India illegally.
"The prosecution complaint alleges that foreign currency/foreign exchange equivalent to Rs 54 crore was illegally taken out of India," the ED said.
After the August raids, the ED seized valuables worth Rs 25 crore from various accused.
Hero MotoCorp became the world's largest two-wheeler manufacturer in 2001, in terms of unit volume sales in a calendar year, and has maintained the title for the last 20 years.
The company has a presence across 40 countries in Asia, Africa, and South and Central America.
The company said on its official website that "over the past 10 years, the company has rapidly expanded its capacity, geographic footprint, customer touch points and R&D capabilities to emerge as a truly global brand." The automobile giant and Munjal were also raided by the Income Tax Department in March last year as part of a tax evasion investigation.
The Central Board of Direct Taxes, the administrative authority for the Income Tax department, had said that during these searches, the taxman found alleged illegal business expenses of over Rs 800 crore and records showing that Rs 60 crore worth of "unaccounted" cash used to purchase land in Delhi and role of some shell (dubious) companies.
The automobile company had then said in a regulatory filing that it was a "law-abiding corporate, with robust internal financial controls" and its "financial statements are duly audited".
(Except for the headline, this story has not been edited by NDTV staff and is published from a syndicated feed.)